---
Based on the M16A4 I modified it into the classic A1 model as it appeared in the late years of the Vietnam conflict.
These modules and modifications will be seen in action, in some degree, with the IDF, Hamas and various other irregular forces.
Seen here with a baked AO map: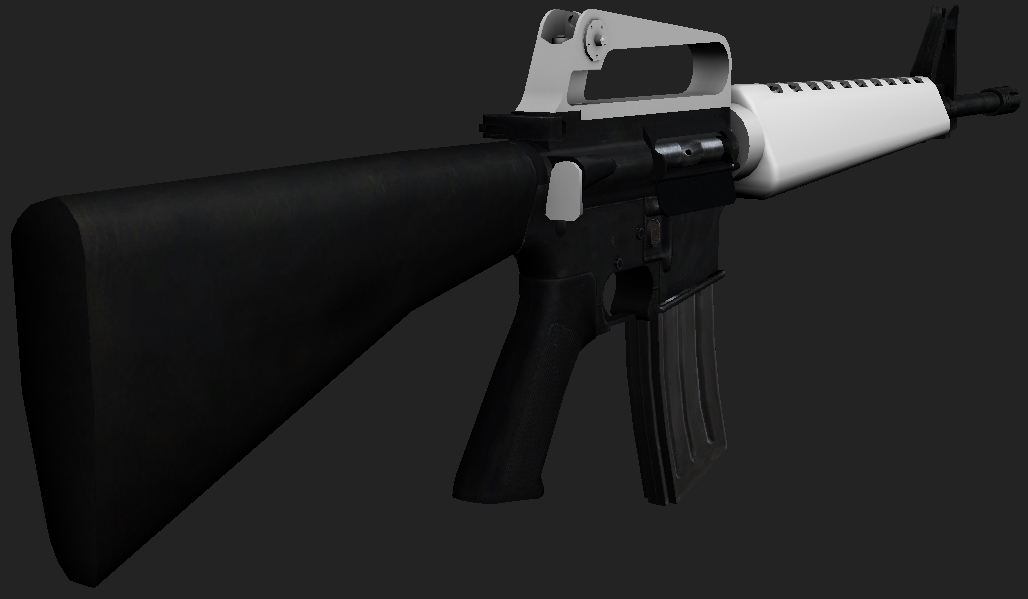 I imagine the textured one will appear as an ingame screenshot in chuc's blog before long.
Last I heard there were plans for at least 3 different A1 M16's, so expect some more full auto AR-15 fun in the future
I would like to extend my thanks to [R-DEV]Ninja2dan, our US ARMY military advisor for helping with maximum realism in the conversion.
Credits:
Original model was created by [R-DEV]Katarn with several texture artists contributing to the various modules [R-DEV]Chuc and [R-DEV]Vaiski as well as [R-CON]Miliena IIRC
- Tom
Updated 2013-07-06 at 23:37 by
Spush