---
I recently did an inventory of all the statics I have finished for v0.9 so far and this was what I came up with:
166 individual models make up these 28 different statics.
In total this is 45.852 triangles made up of 25.180 points, and all of them have been tweaked on some level by hand. Yes I don't use fancy automated tools to make my life easier, I make sure...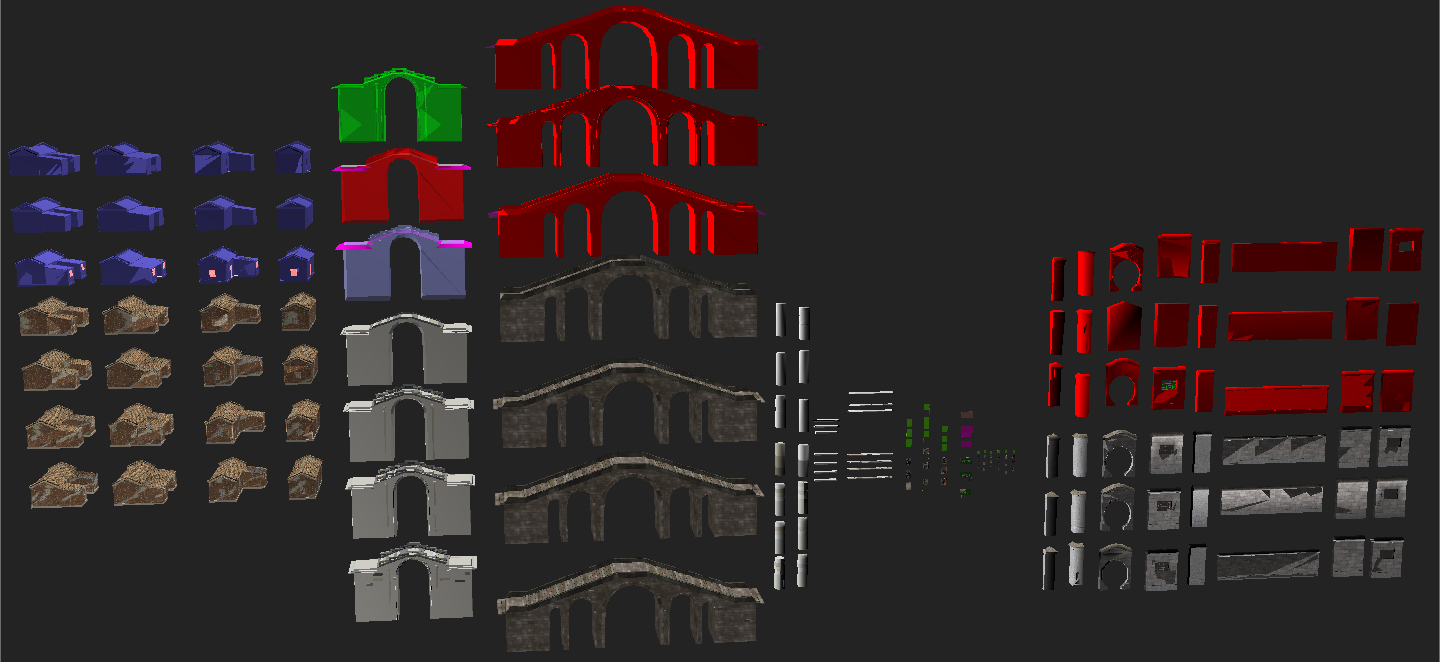 As you can see the story dosn't end with what you see on your screen. Some of these statics are made up of 7 individual models;
4 of them are level of details of eachother ("lods"), you see a different one depending on the distance you are away from it.
Some of the funky colored ones are collision models ("cols"), one for bullets to collide with, one for vehicles and one for soldiers. The PRSP guys also operate with an extra collision model that tells bots where they can go.
So all of the above are ingame and working as intended, but I have some great ones still to come, none of them as 'boring' as these... Some will make it for 0.9 some you will see beyond that.
Some will be map specific, some will aid in the way the gameplay unfolds and others will bring new possibilities for a faction and map scenario.
- Tom