---
Ahoy, I bring news from the land of modelling and texturing.
The IDF faction will primarily be using TAR-21, but some classes will use M4s. Because of this, we felt that we needed some new stuff so PR's M4s could better represent what the IDF use and so I set out on the quest to satisfy this need
Here is what I ended up with: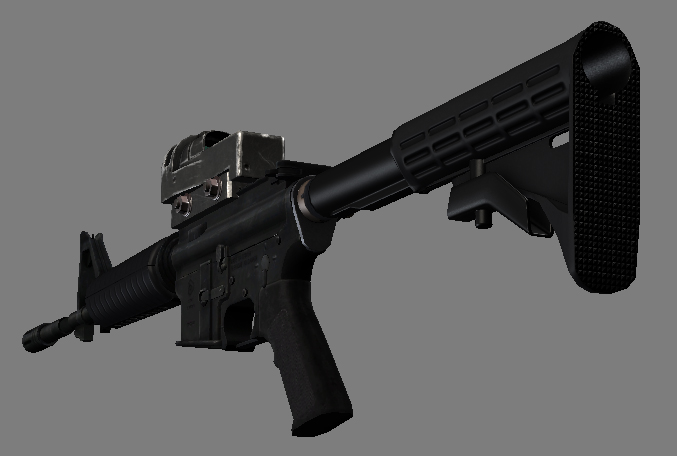 For those interested, these parts were made from high polygon models which I created so that the end result may be better resemble their real life counterparts.
(seen here is approximatly 700.000 triangles)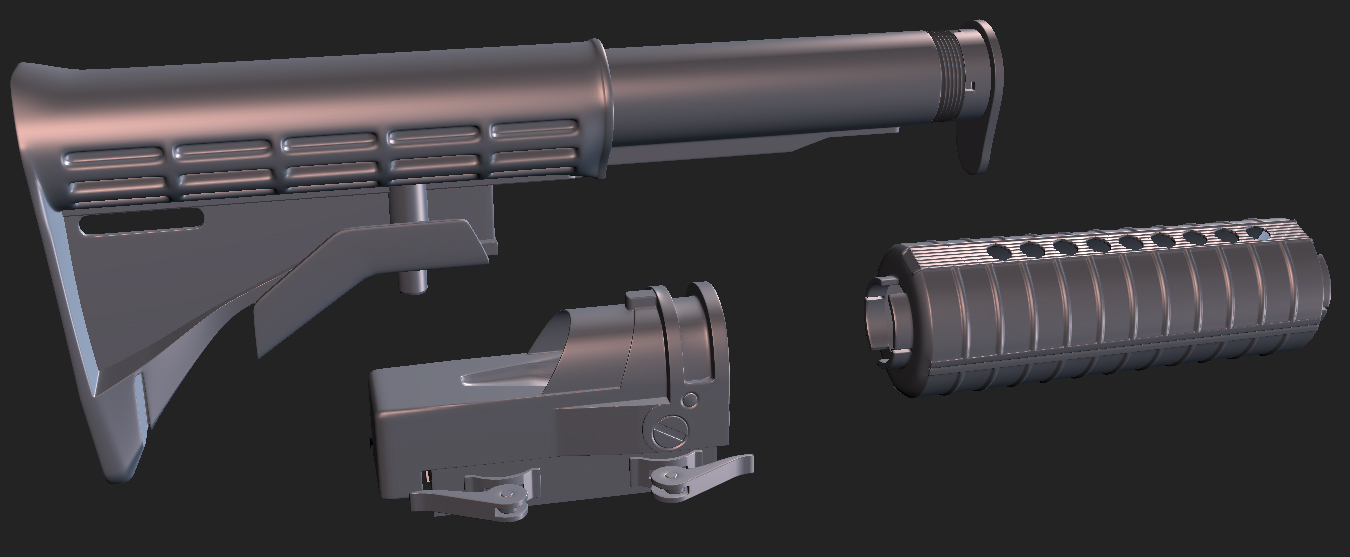 The models are build up of several layers of textures (or texture maps).
From left to right you will see the base model without any textures, a model with AO and normal map ("baked" from their high polygon counterparts), AO + normal + specular map, and lastly the final with normal + specular + diffuse (and alpha) maps.
Boom, headshot!
See ya on the forums and on the battlefield, Tom out!